Rally driver Carlos Matos was preparing to be the fastest on the Constálica Rallye Vouzela. He had already won the first three editions of the race and was preparing to win and be the tetra champion, however, he decided to stop to avoid running over a dog that appeared in front of him, causing him to quit. the first places in the Gondomar Automóvel Sport race.
The driver was in first place, racing towards victory, on the second pass of the penultimate special stage, a dog suddenly appeared on the road, so he decided to reduce his speed, so as not to run the risk of running over the poor dog.
As seen in the video below, he had to do several maneuvers in the Ford Fiesta R5 to avoid taking the dog with him, losing the lead he had.
Although his decision cost him the victory, some people in the stands watching the competition cheered him on and called him a hero.
Driver Gives Up Winning Race To Save Dog Who Crossed Road
"There are little things that are bigger than anything. A noble attitude goes a long way and defines the character of a true champion", wrote a fan on social media.
Incredibly, the driver wasn't worried about losing the race and claims it wasn't a knee-jerk instinct.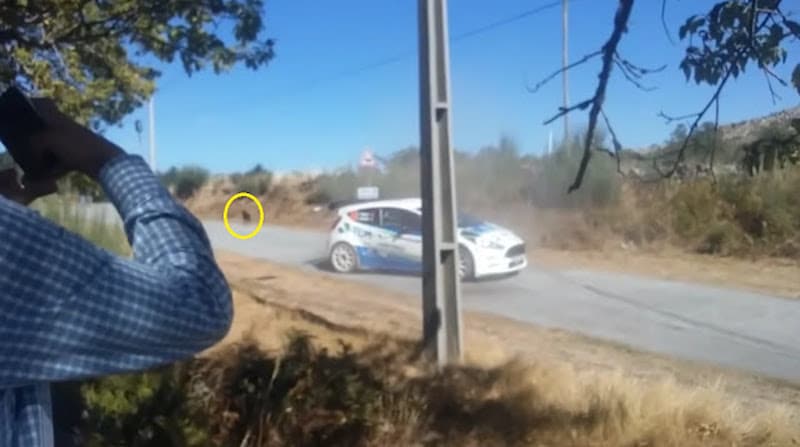 In a statement, he says: "The dog was not very big, but in this life, everything does not always go smoothly. Everyone who knows me knows that I have a great admiration for animals. »
"If the episode were to happen again today, I would do the exact same thing."
Congratulations Carlos Matos! Whatever the outcome of the competition, he is already a champion in life!
He may not have won the race, but he won in the evolution of his soul! The race for life is the most important. This driver is considered a hero and has earned everyone's respect on social media.