Cafe Lisbon
We found Portugal on the Presqu'île, head to rue des Quatre Chapeaux for a Portuguese treat. Former photographer, Vito is originally from Lisbon, and decided, with his partner Murielle, to open a restaurant in Lyon and to bring a bit of "home" to the capital of Gaul. On the menu, you will find plenty of nuggets that everyone loves when passing through Portugal: flambé chorizo, octopus salad, crunchy vegetables, mashed sweet potatoes, fried potatoes, pasteis de nata… At Cafe Lisboa, nothing is is French, not even the wine. When you pass the doors of the establishment, you take a little trip.
9 rue des Quatre Chapeaux – Lyon 2nd
Tuesday to Saturday: 12 p.m. 2 p.m. – 7 p.m. 10 p.m.
Tel: 04 78 42 83 10
More informations

Sintra
Sintra, wouldn't that ring a bell? A former royal sanctuary, you must have already heard of this large, bright yellow building, located just a few kilometers from Lisbon. Well this restaurant located in the 7th arrondissement of Lyon is clearly inspired by it to transport us there in a snap of the fingers. On site, you will find Portuguese cuisine prepared to perfection as well as a jovial and warm welcome like nowhere else, but also typical pastries.
125 rue de Gerland – Lyon 7th
Monday to Friday: 6:30 a.m. – 7:30 p.m. // Saturday and Sunday: 7 a.m. – 1 p.m.
Tel: 04 78 39 82 81

The Golden Key
Look no further, here you will find the best of Portuguese pastry but not only. La Clef Dorée is also the perfect place to taste a "Bastilla" cooked to perfection or a pasteis de nata. La Clef Dorée is best known for its huge coffees, to be enjoyed at any time of the day.
227 avenue Berthelot – Lyon 8th
Monday to Sunday: 7 a.m. – 8 p.m.
Tel: 04 26 17 84 84

The Minhoto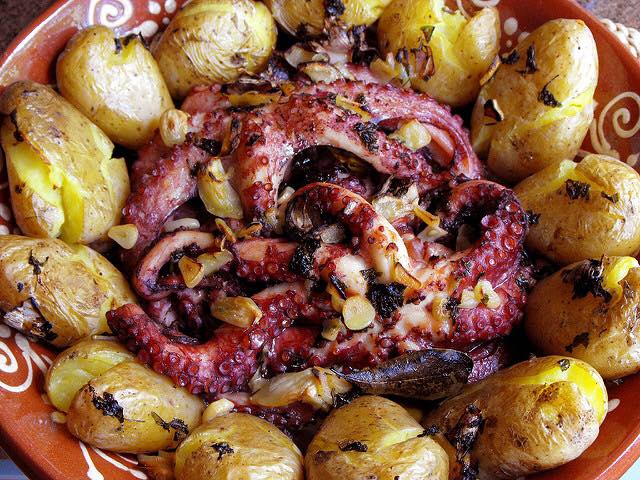 Capital of gastronomy, there is no doubt, it is in Lyon and its surroundings that we find the best spots for good food. If we mix France and Portugal, what do you think it gives? Specializing in Franco-Portuguese cuisine, the Minhoto combines flavors from here and Portugal brilliantly. In a typical friendly and cozy atmosphere, you can enjoy a glass of wine straight from the country, accompanied by a good dish prepared with care. We don't ask for more.
119 avenue Jean-Jaures – Oullins
Monday to Saturday: 6:30 a.m. – 6 p.m.
Tel: 09 52 80 32 07

The Delta
A few minutes from downtown Lyon is the lair of Portuguese specialties. At the Delta, you can savor traditional cuisine, rich in flavor and necessarily generous. Gourmands will be able to enjoy themselves! Octopus salad, alheira and chouriça, bife a portuguesa, picanha… The crème de la crème of Portuguese food can be found here and we can tell you that it is worth the detour!
13 chemin de Gargantua – Dardilly
Monday and Sunday 12 p.m.-2 p.m.Tuesday to Thursday 12pm-2pm and 7pm-9.45pm, vFriday and Saturday 12 p.m.-2 p.m. and 7 p.m.-10 p.m.
Tel: 04 78 33 61 51
More informations