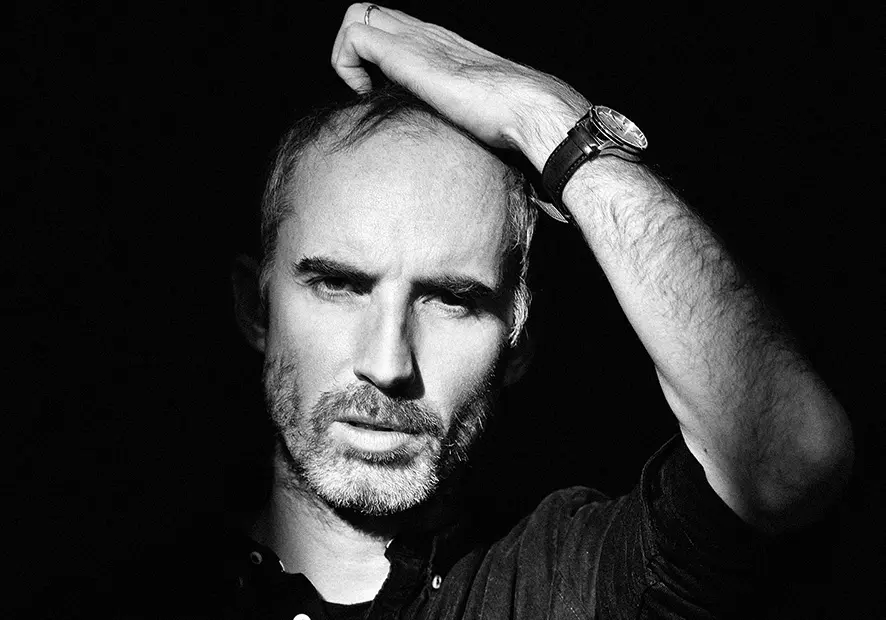 Director Jean-Christophe Meurisse © Ph. Lebruman
Distinguished guests at Fourvière, The Dogs of Navarre come back with a new creation: Life is a party. A play that will be performed at the Renaissance Theatre.
After into your arms, on the theme of national identity, presented at the small odeon of Fourvière then Not everyone can be an orphan, on the family, programmed, also by Les Nuits de Fourvière, at Radiant-Bellevue, Les Chiens de Navarre, the troupe of Jean-Christophe Meurisse (with his artistic accomplice, Amélie Philippe), are regulars of the Nights.
Not to mention that they also played outside of this summer festival, remember the Norman cabinets Where The dancers appreciated the quality of the parquet floor at Les Subsistances.
In short, there were plenty of opportunities to see and appreciate this theatrical troupe, which is perhaps the most iconoclastic in its category in France.
---
In the background, the porosity of beings to violence, to political and social inconsistencies, to the brutal transformations of our civilization
---
The Chiens de Navarre are aptly named: when they seize a subject, they attack in packs. They tear it apart with their sharp fangs until only the bone remains, the essentials.
With Life is a party, their next creation in Fourvière, here we are in the psychiatric emergency room, one of the rare places to receive anyone at any time without exception of age, sex, nationality, with the backdrop of the porosity of beings to violence, to inconsistencies political and social, to the brutal transformations of our civilisation.
Can we go crazy? What prevents us from taking action?… These are some of the questions posed by Les Chiens de Navarre in their new opus. And if there will not necessarily be any answer(s), they will certainly know how to lead their reflection with the talent, humor and sense of provocation that characterize them.
---
Life is a party – From June 20 to 30 at the Théâtre de la Renaissance, as part of the Nuits de Fourvière
---