The Jumbo Floating Restaurant, a pagoda-like floating restaurant, had left the Chinese port because it was unable to revive there economically. The journey did not last long…
It has been nearly 50 years since he left his home port. He took it badly since the famous Jumbo floating restaurant in Hong Kong capsized in the China Sea, announces its owner Aberdeen Restaurant Enterprises.
The 80-meter-long ship overturned off the Paracel Islands in the South China Sea, about 300 km southeast of the Chinese island of Hainan, due to "unfavorable weather". This capsize comes less than a week after leaving Hong Kong for a then unknown destination.
"The depth of the water at the scene is more than 1000 meters, [cela rend] extremely difficult to carry out rescue work" indicates Aberdeen Restaurant Enterprises which underlines that the crew is safe.
It is not yet known whether the building sank.
From Tom Cruise to Elizabeth II
A true emblem of Hong Kong with its Forbidden City appearance, the Jumbo was a vast restaurant capable of accommodating more than 2,000 people since the 1970s. Specializing in Cantonese cuisine, it was also renowned for its seafood thanks to a gigantic vivarium in its holds.
Enough to attract tens of millions of tourists in recent decades, but also celebrities, from Queen Elizabeth II to Tom Cruise and Richard Branson. The place has also served as the setting for many Chinese and foreign films such as The Man with the Golden Gun9th installment of the James Bond saga.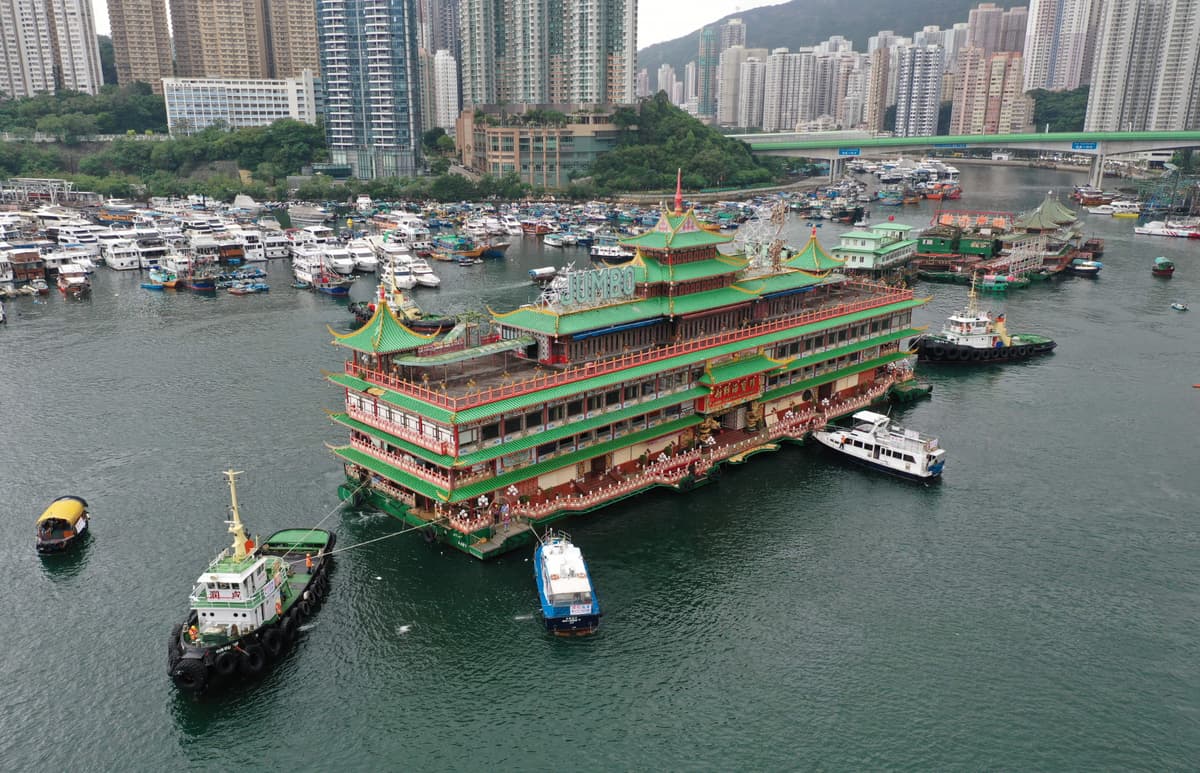 After the political crisis in Hong Kong and then the pandemic, the place had to face a serious financial crisis ($12.74 million in debt). The decision was then made to move it to a less expensive location. The ship had been thoroughly inspected before setting sail, said its owner, who is now awaiting explanations from the tug.
Thomas Le Roy Journalist BFM Business