Originality should not become the norm. Simplicity sometimes also has a very appreciable side. Especially in the kitchen! What ? Don't agree with us? This means that you have never come across the publications from the "We Want Plates" subreddit, in which case you would know that there is nothing more pleasant than eating a good meal on a plate. To help you become aware of this, discover our first article on the subject. Then then jump into this part 3 dishes with the most boring presentation in the world.
#1 A mirror to watch yourself eat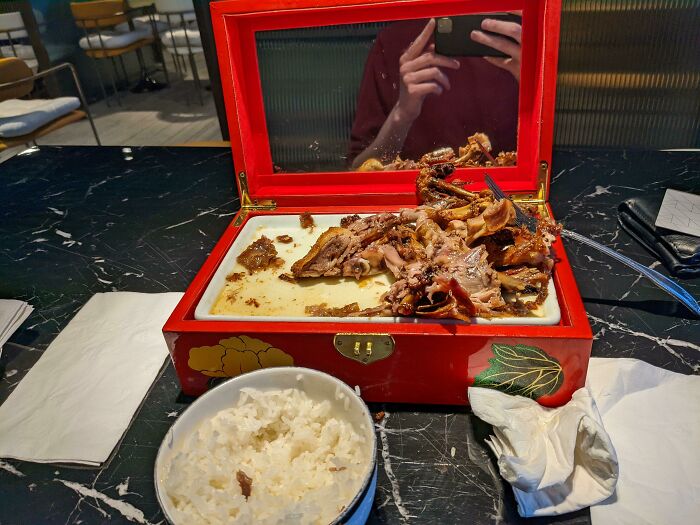 #2 Sauce overflowing from the dish and a table with holes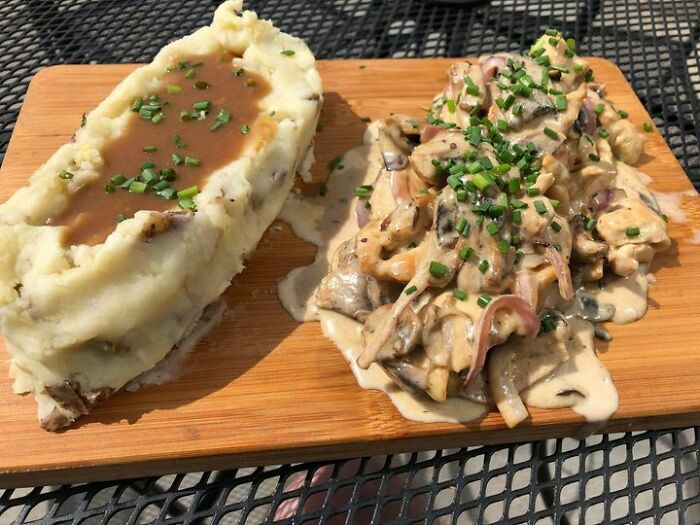 #3 Spaghetti served in a pint of beer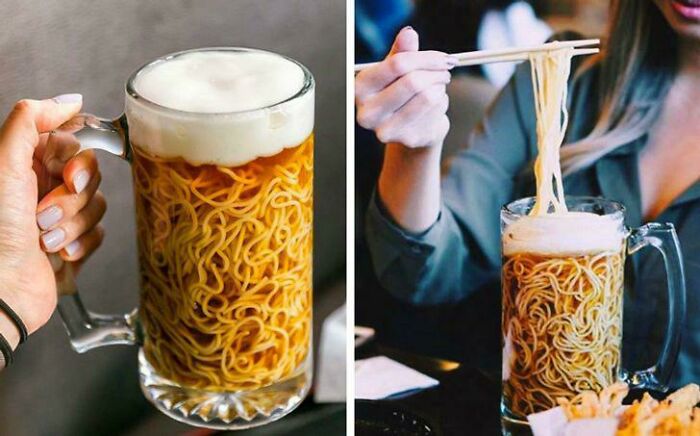 #4 Couldn't it be simpler in terms of presentation?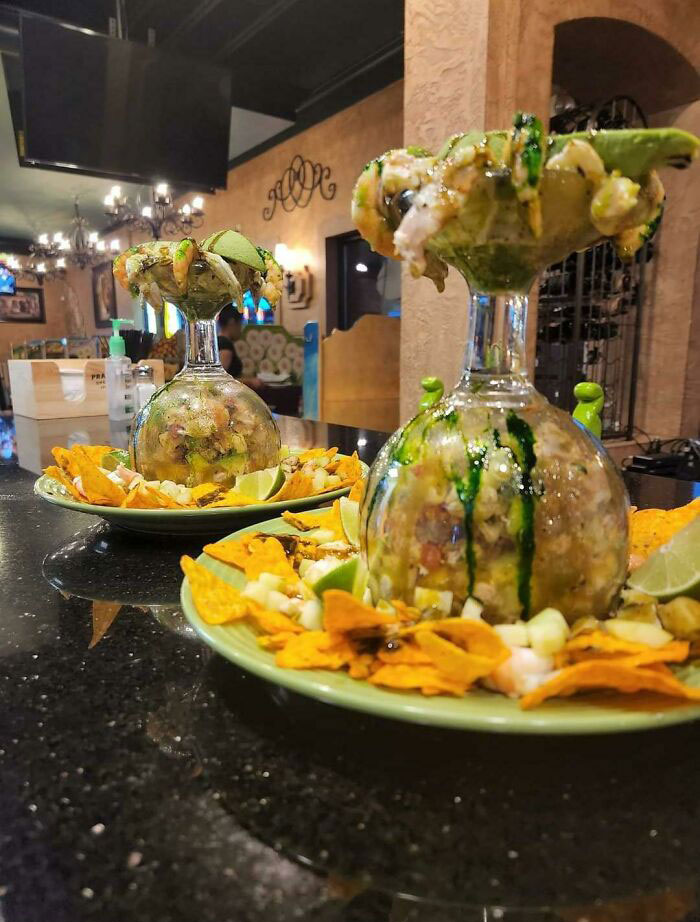 #5 Flowing cheese when you don't have a plate, a real treat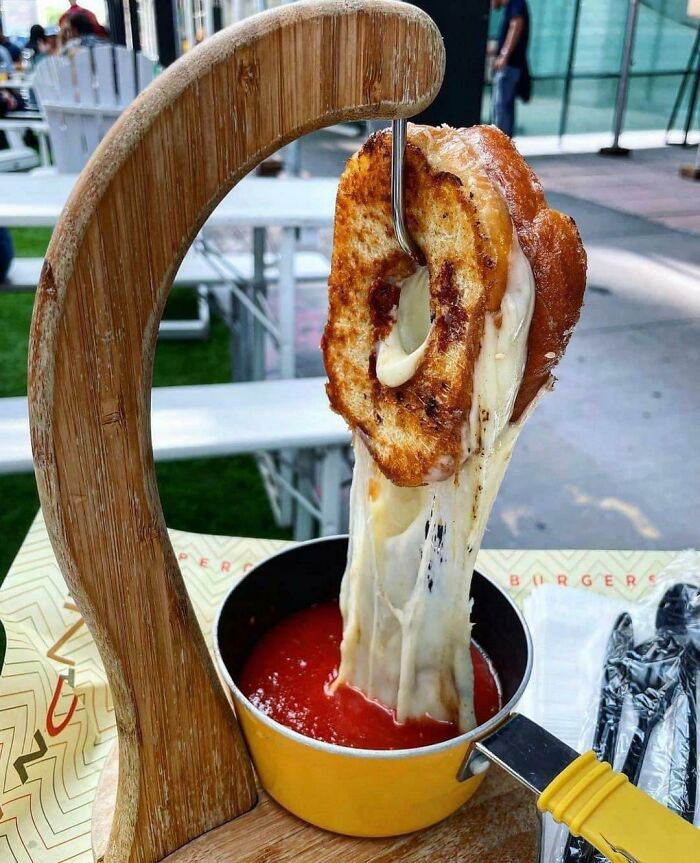 #6 Japanese respect for nature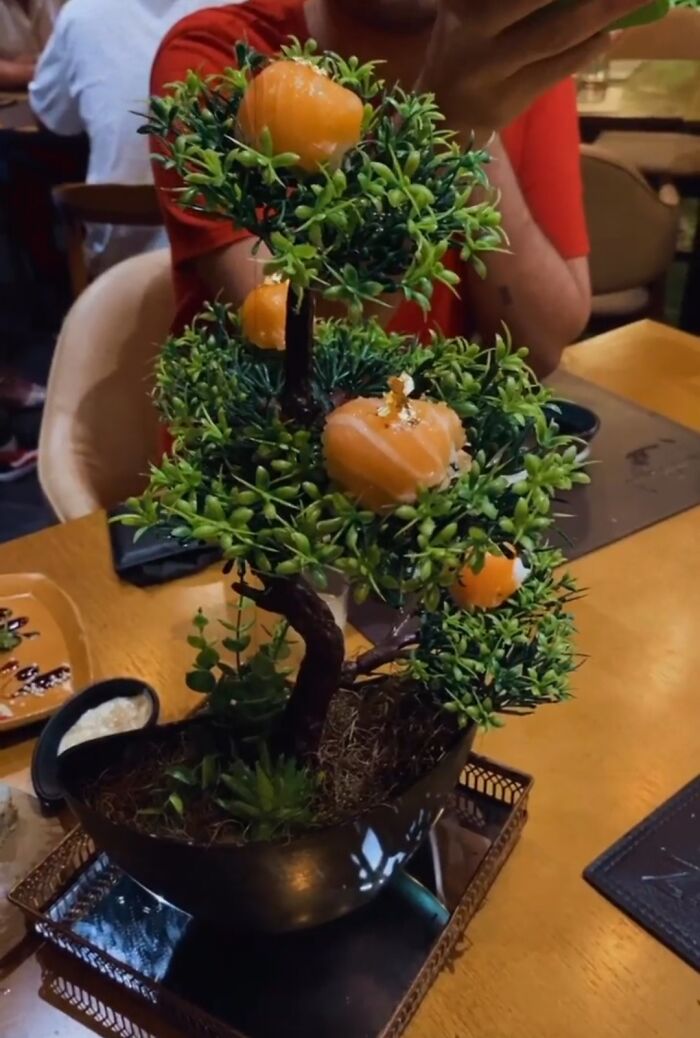 #7 Quesadillas presented in a WASHBASIN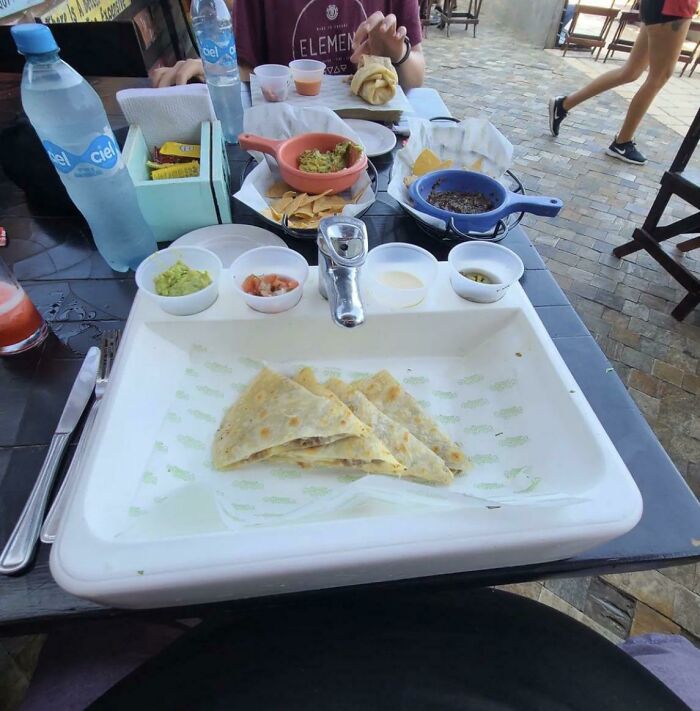 #8 Whipped cream in a colander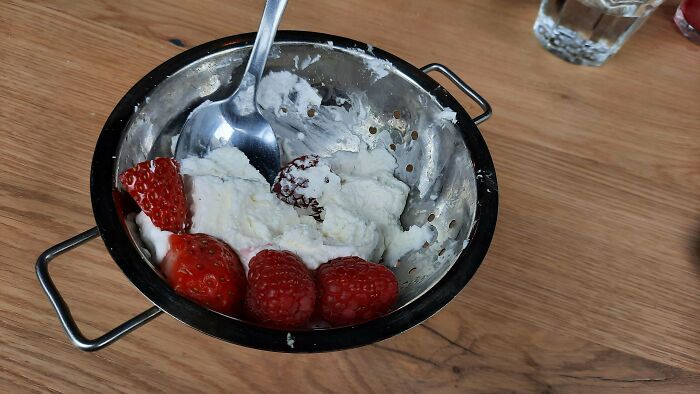 #9 a soup that looks like urinalysis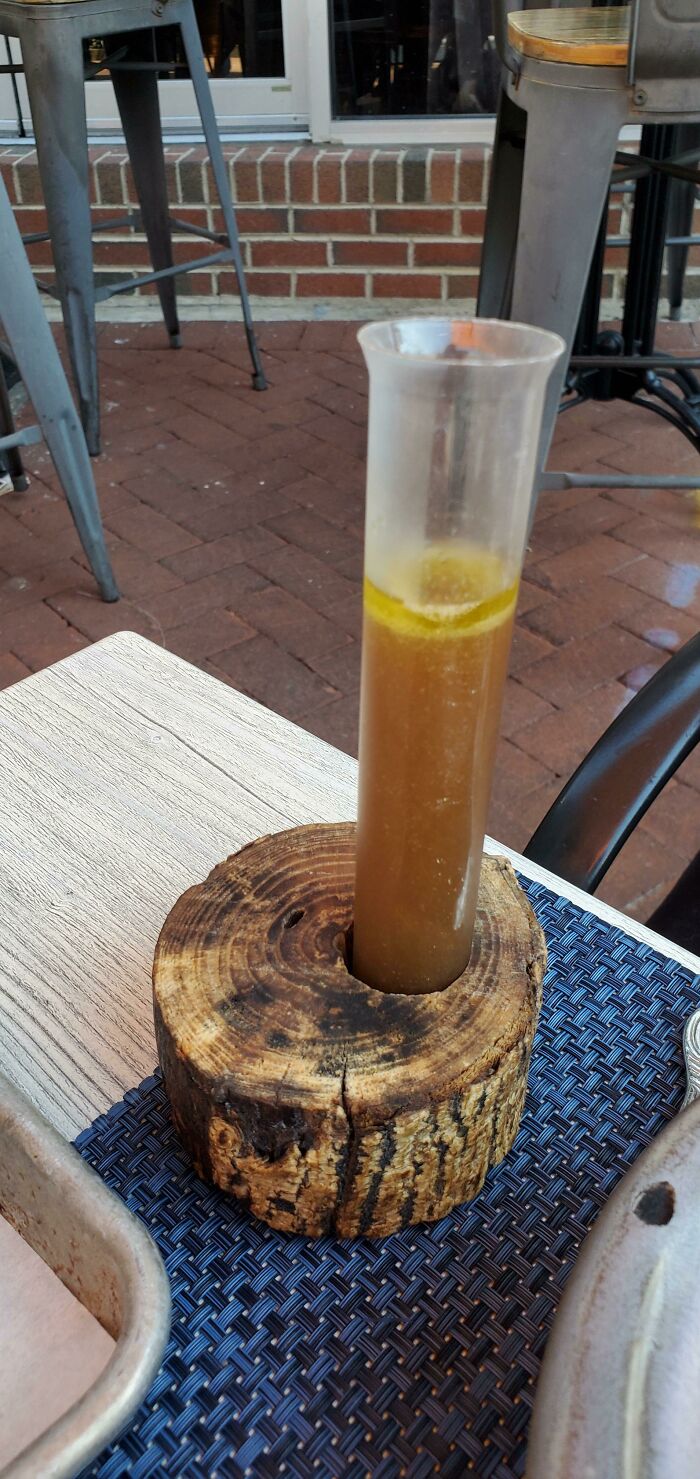 #10 This is the story of 4 chips on a rock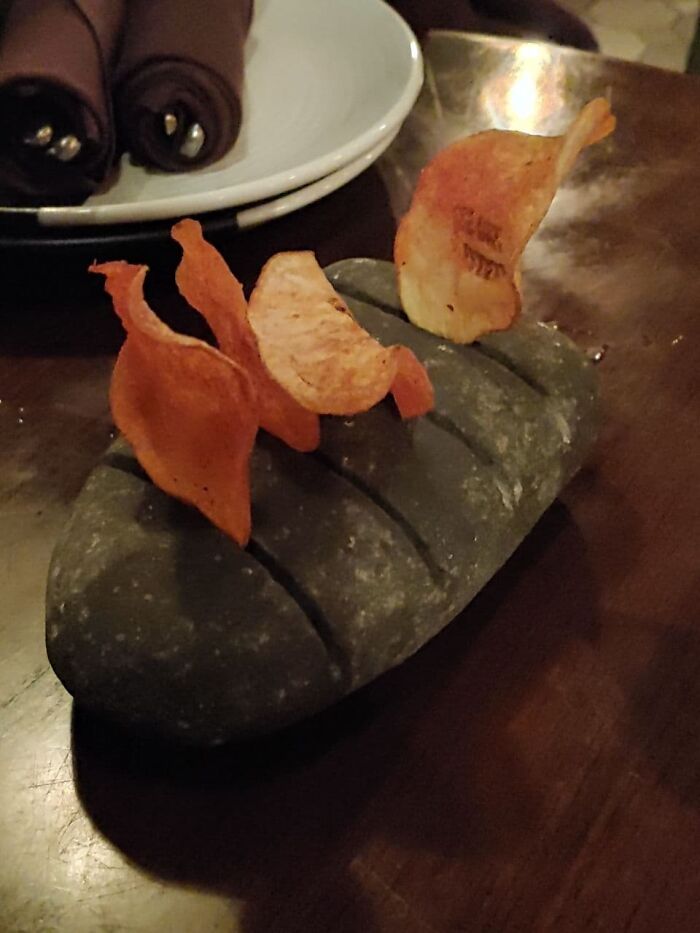 #11 An artistic process that ends in disaster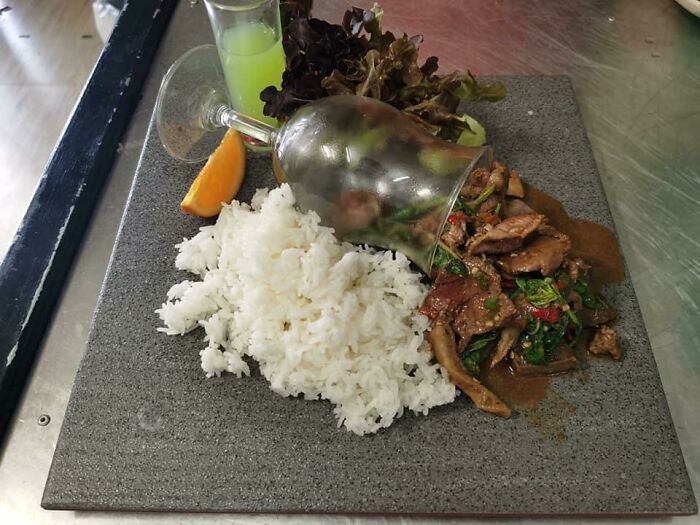 #12 A cocktail presented in a shell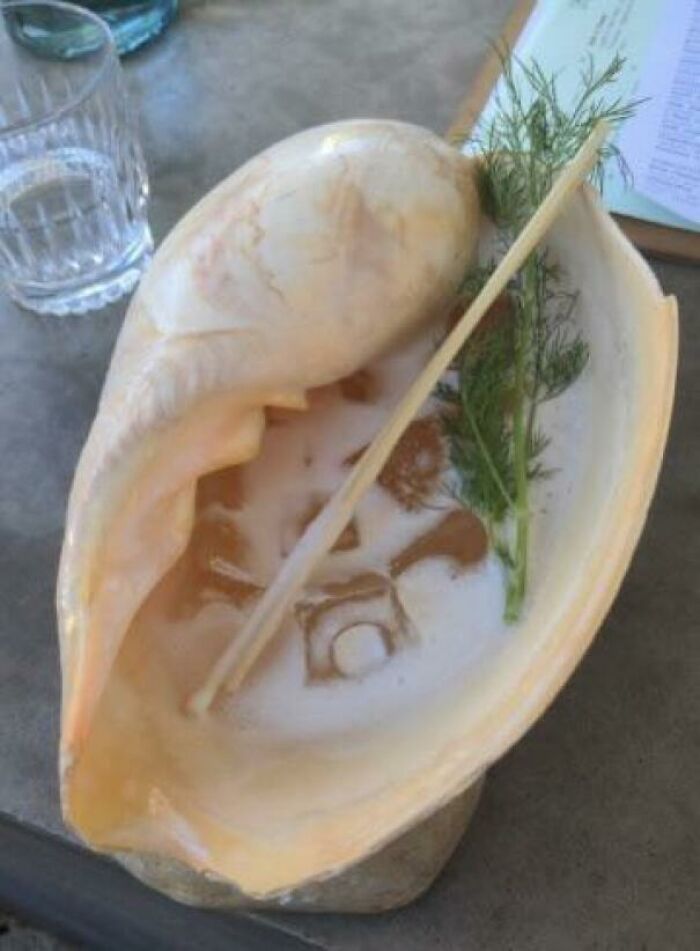 #13 The most complex Caesar salad to eat in the world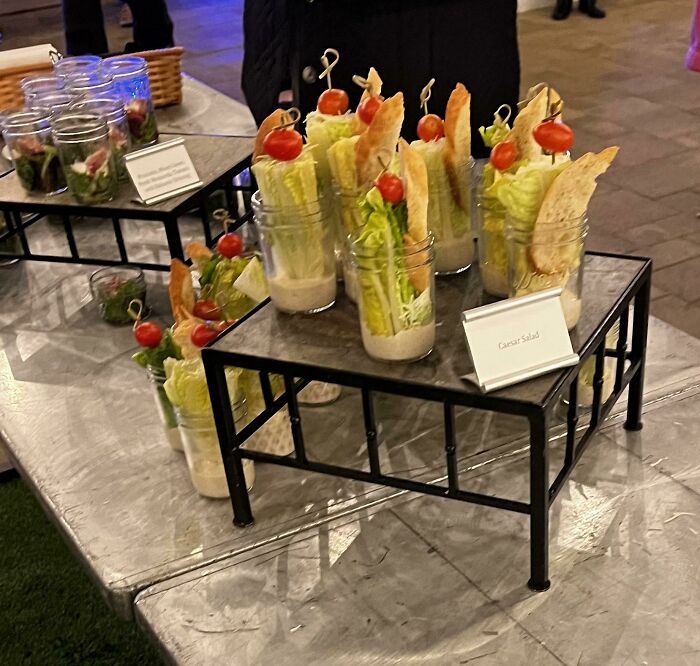 #14 A doll and her raw ham dress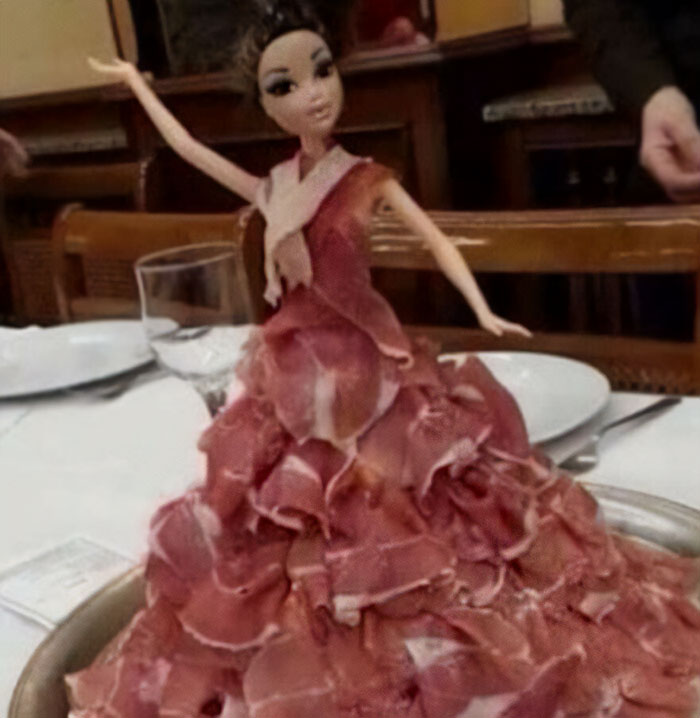 #15 That was before all that ice melted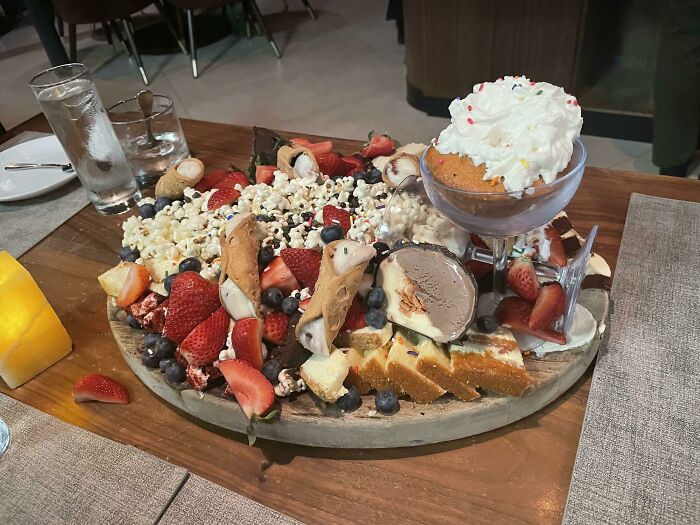 #16 Sausages planted on a houseplant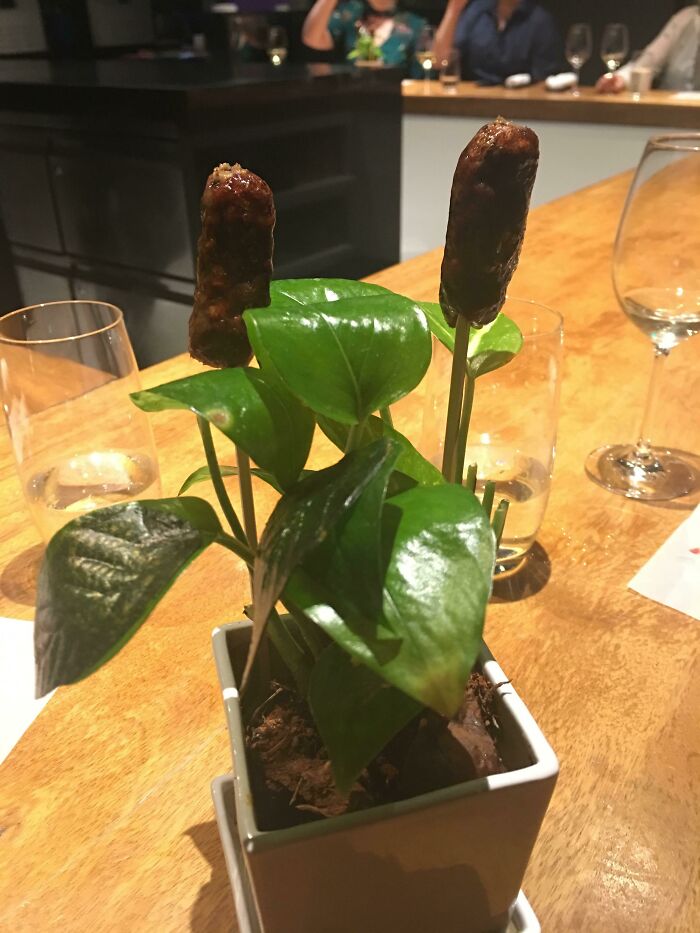 #17 An upscale restaurant that serves cocktails in old tin cans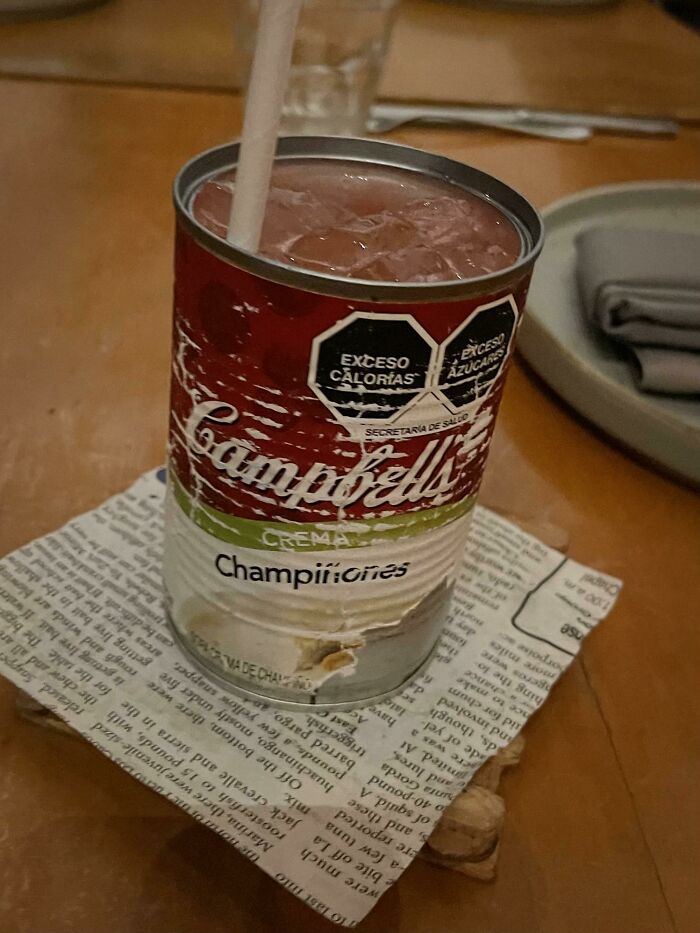 #18 An aperitif on a bird's nest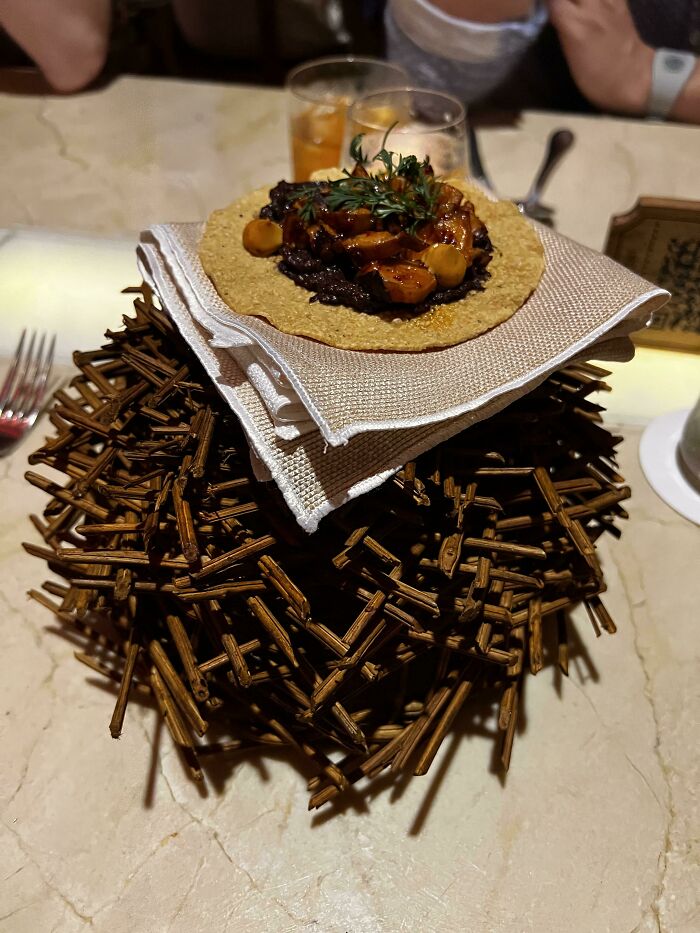 #19 Eating tapas on Jack Nicholson's head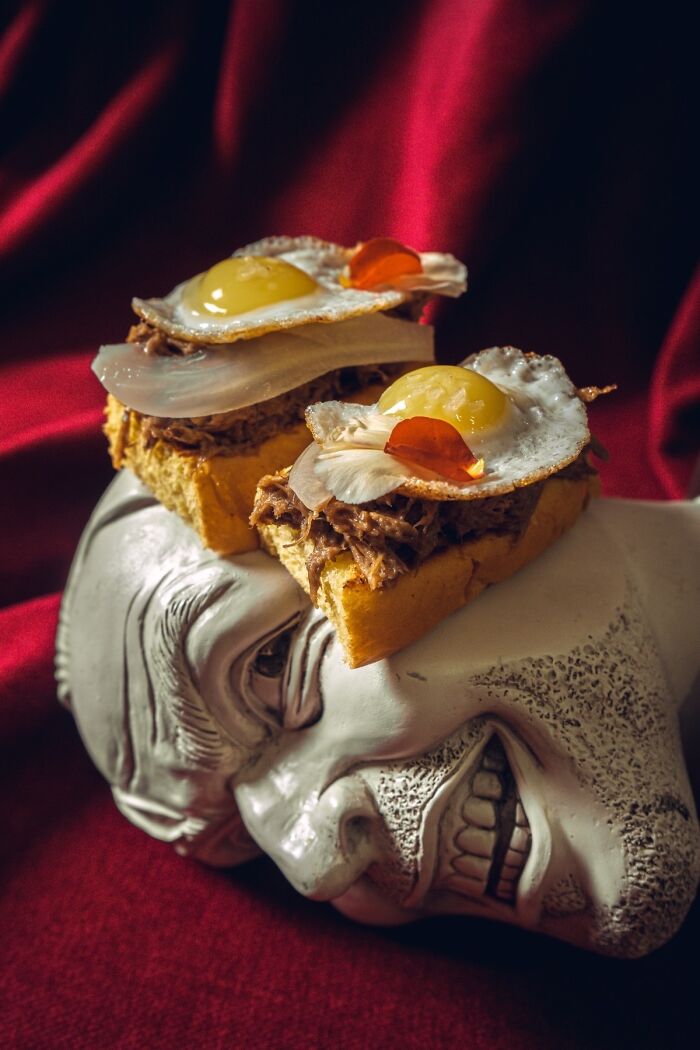 #20 Pasta in a metal bowl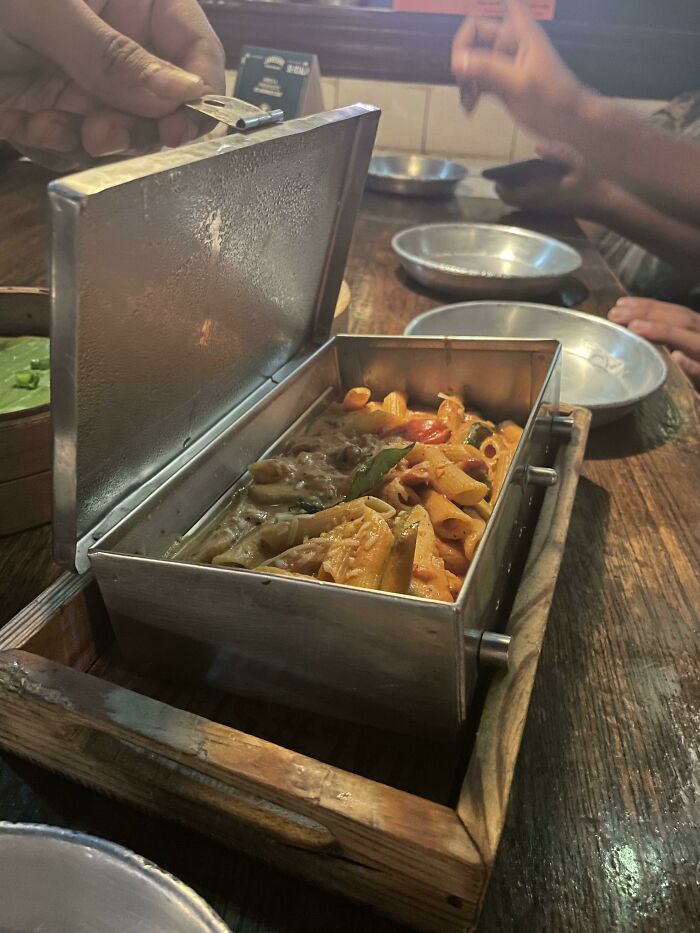 #21 You thought this was a REAL plant? Missed, it's a tiramisu with a sprig of mint on top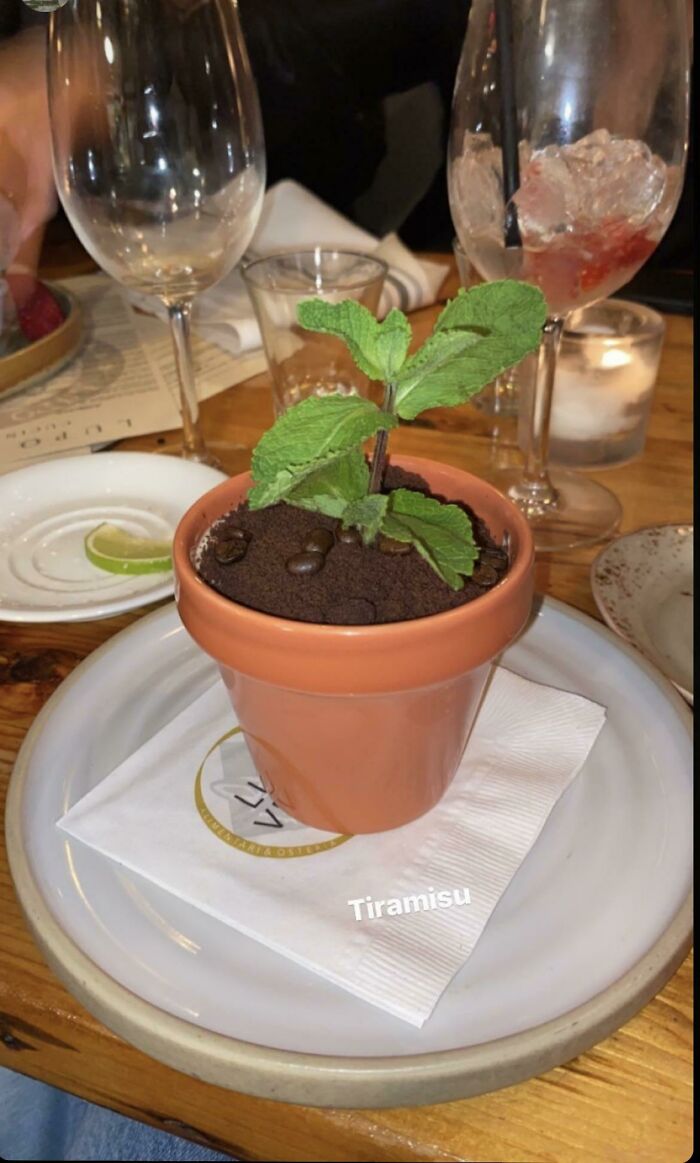 #22 A dish loaded with sauce served on paper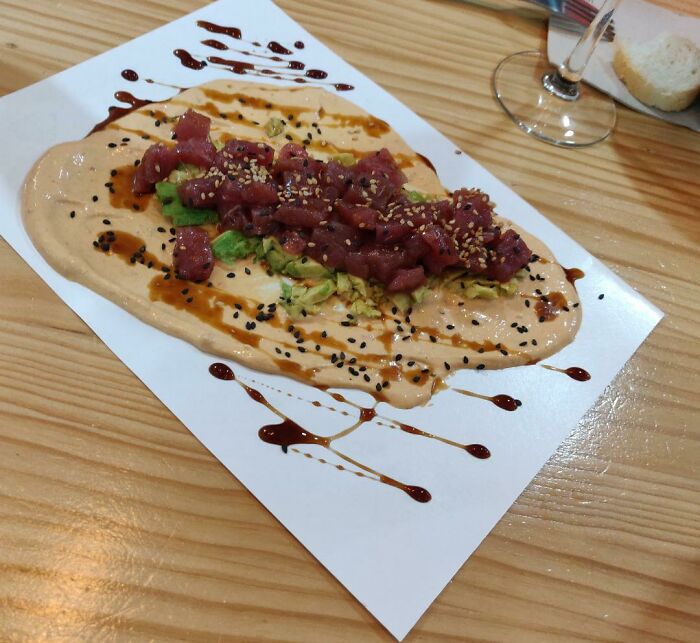 #23 Onion rings with rust flavor and paint chips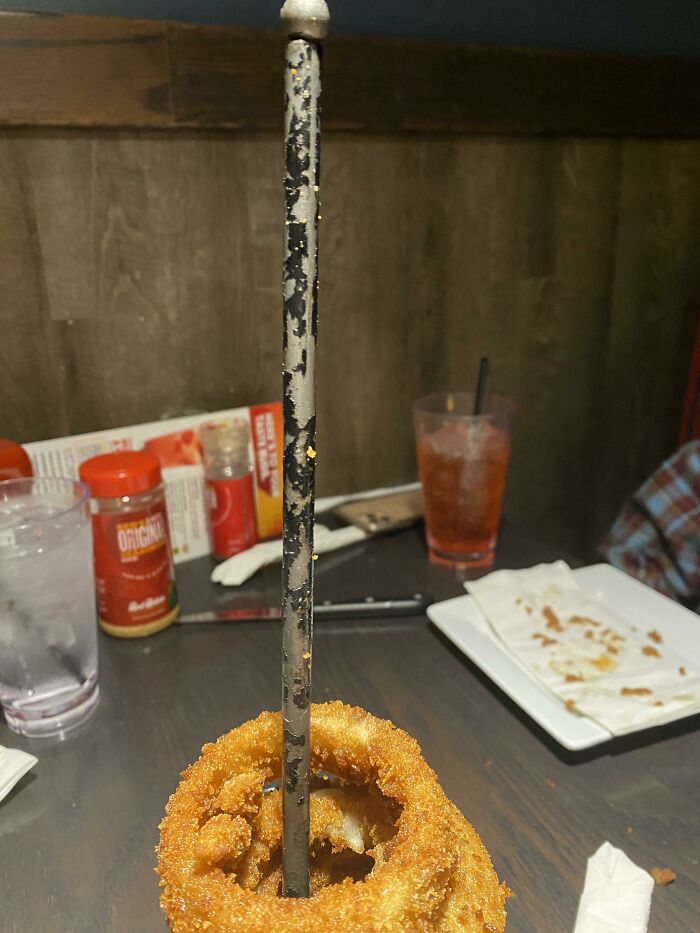 #24 Clean Eating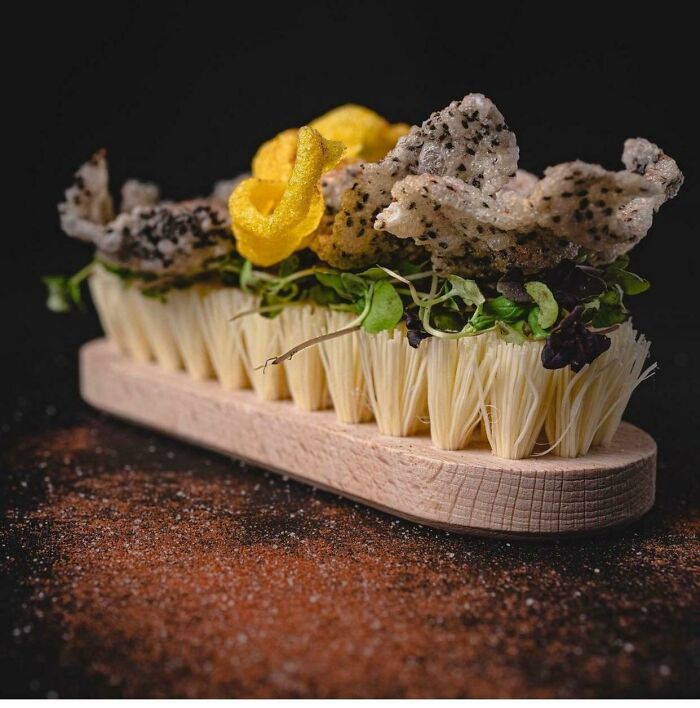 #25 A breakfast served in the huge lid of a garbage can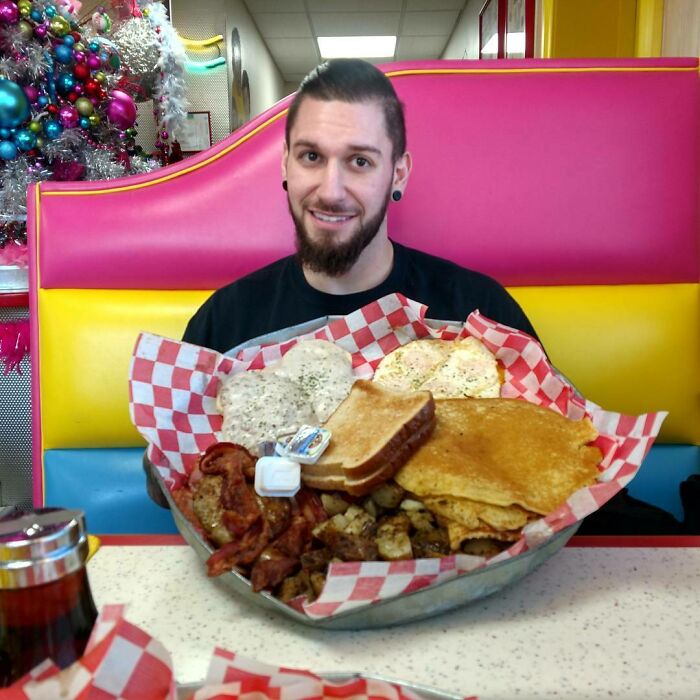 #26 It's shimmery but not very practical to eat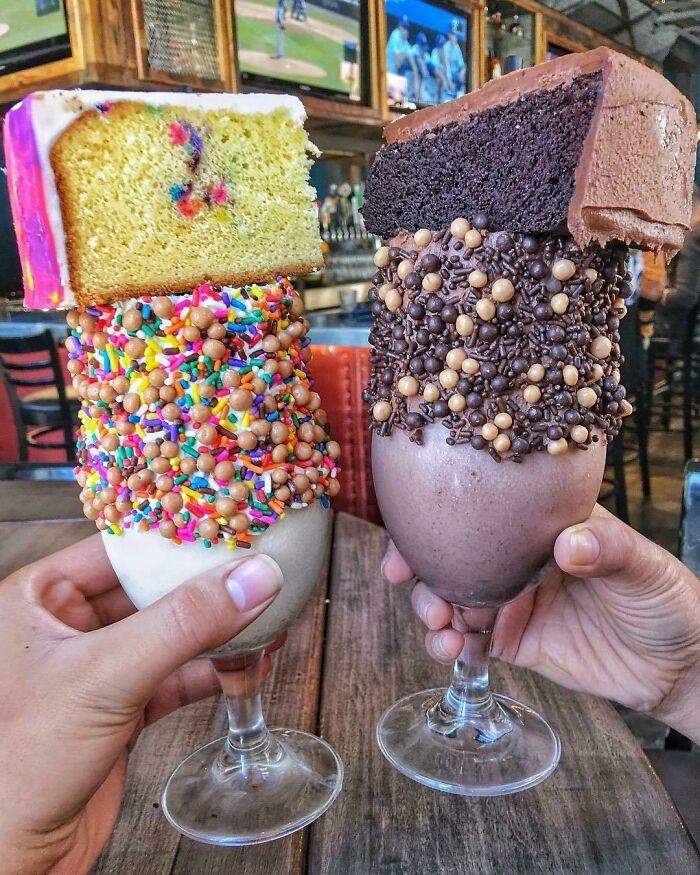 #27 The kraken tries to escape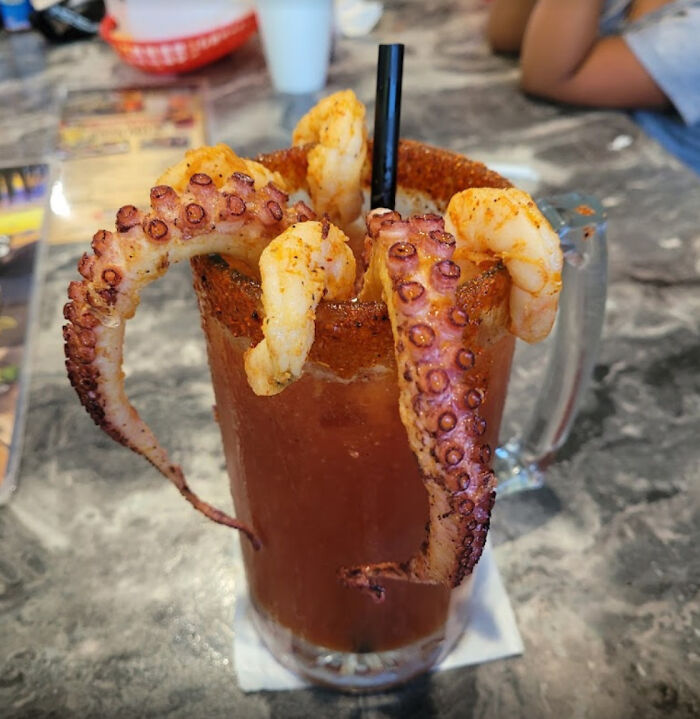 #28 A curry that brings back old memories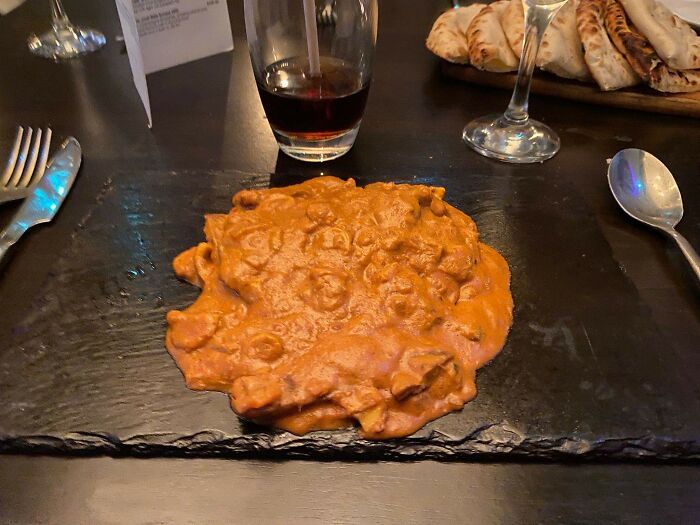 #29 It's a little dripping…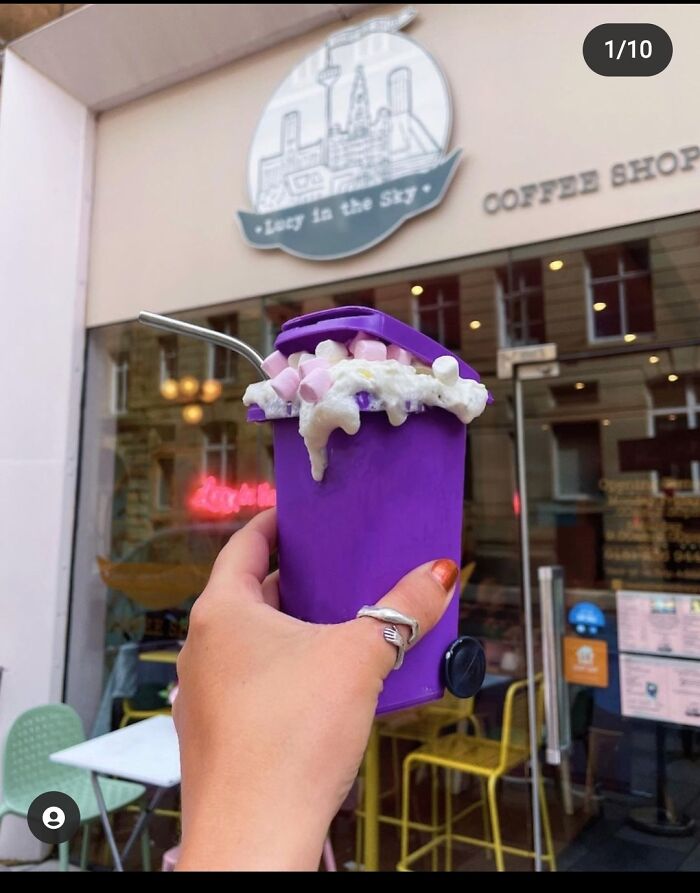 #30 It's not corn on the cob, it's mango pudding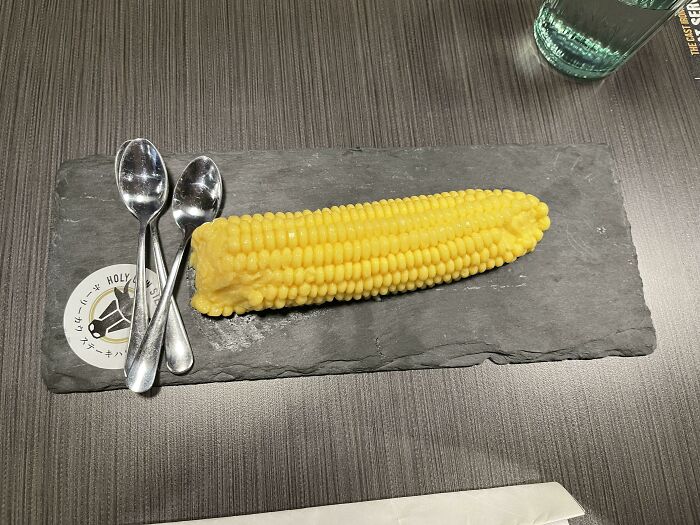 #31 Sometimes simplicity is good too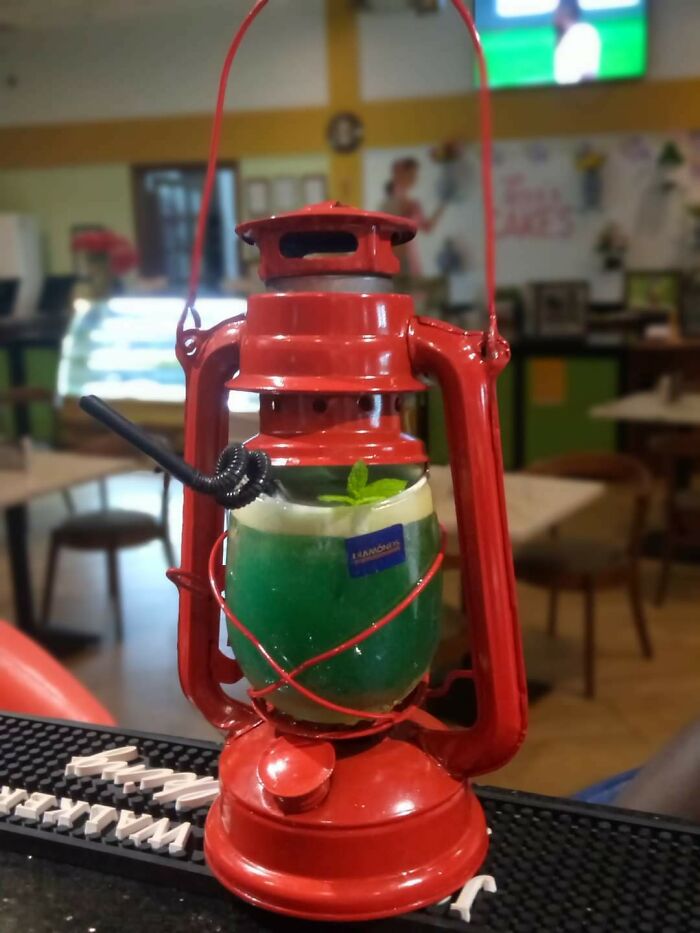 #32 reminder: A shell is an unstable structure for enjoying pasta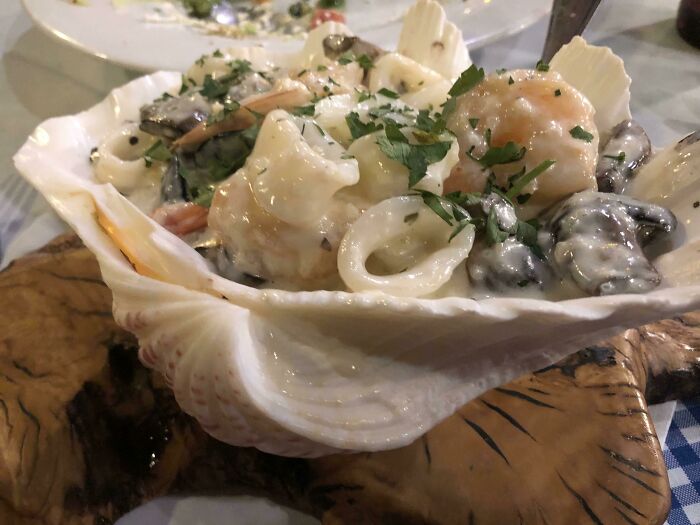 #33 Serving a salad in a watering can, you had to think about it!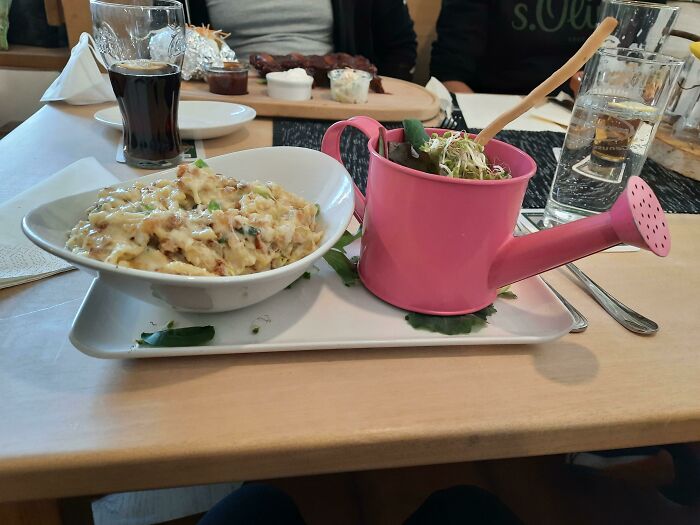 #34 A caesar salad presented in a huge jar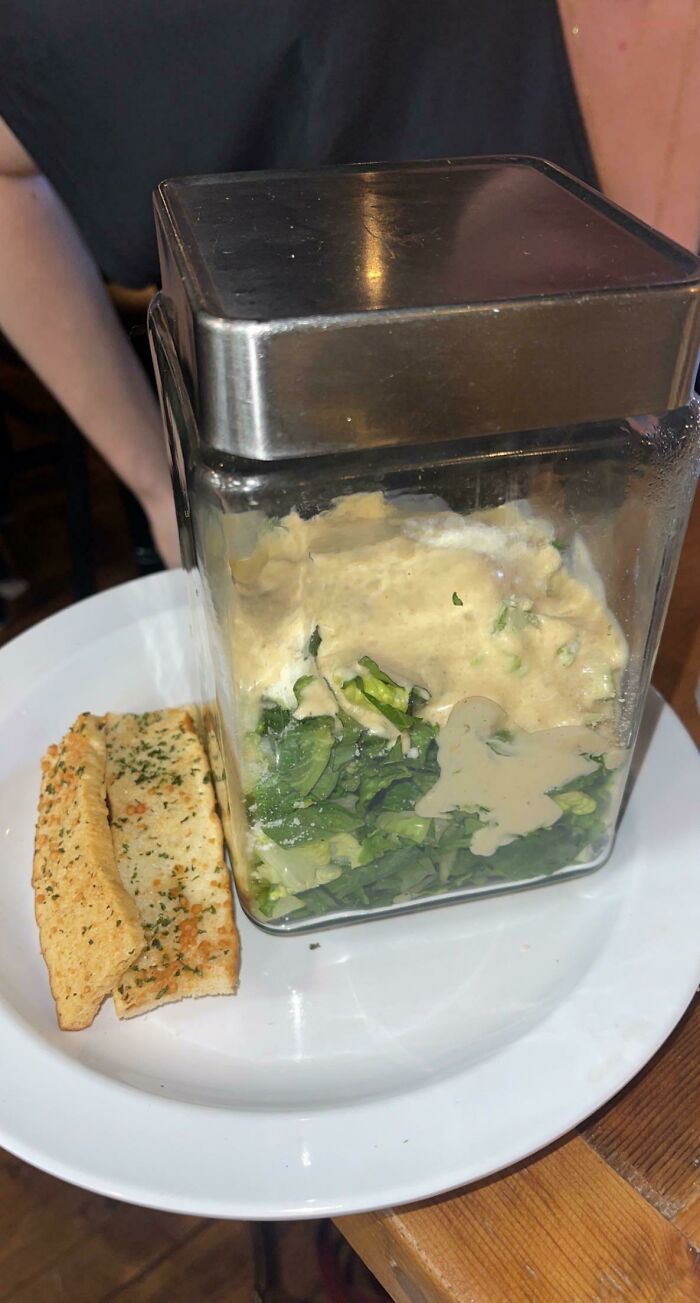 #35 This burger cocktail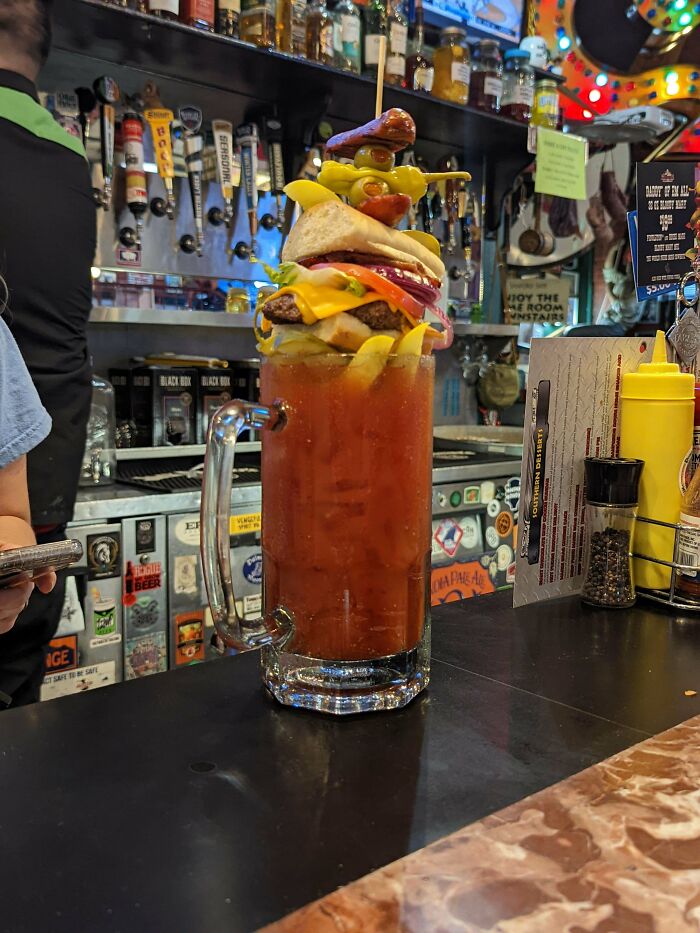 #36 raw crab served on a fence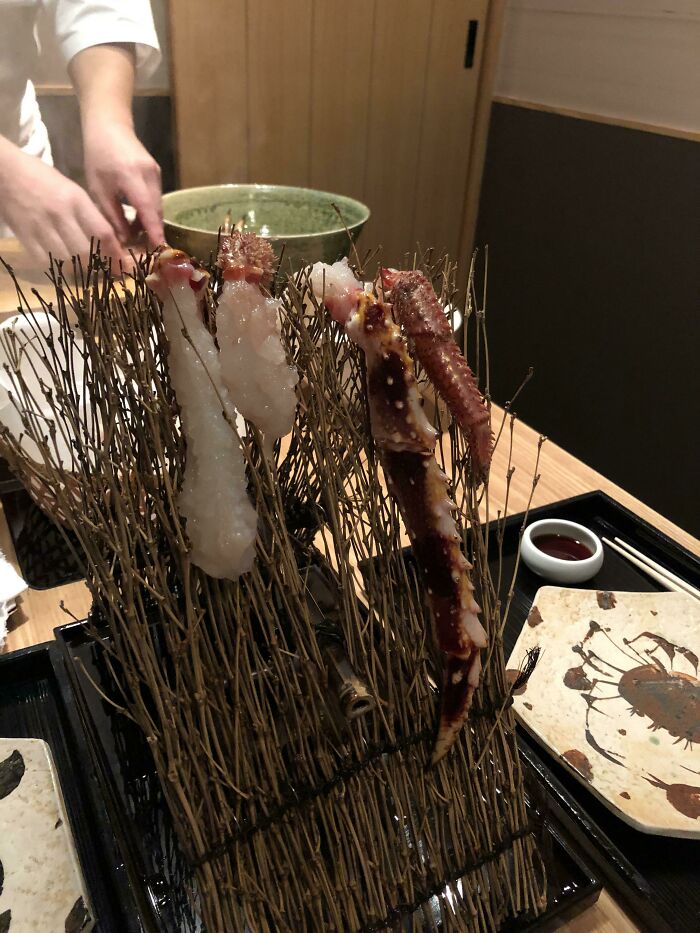 #37 butter on a pebble, nothing new…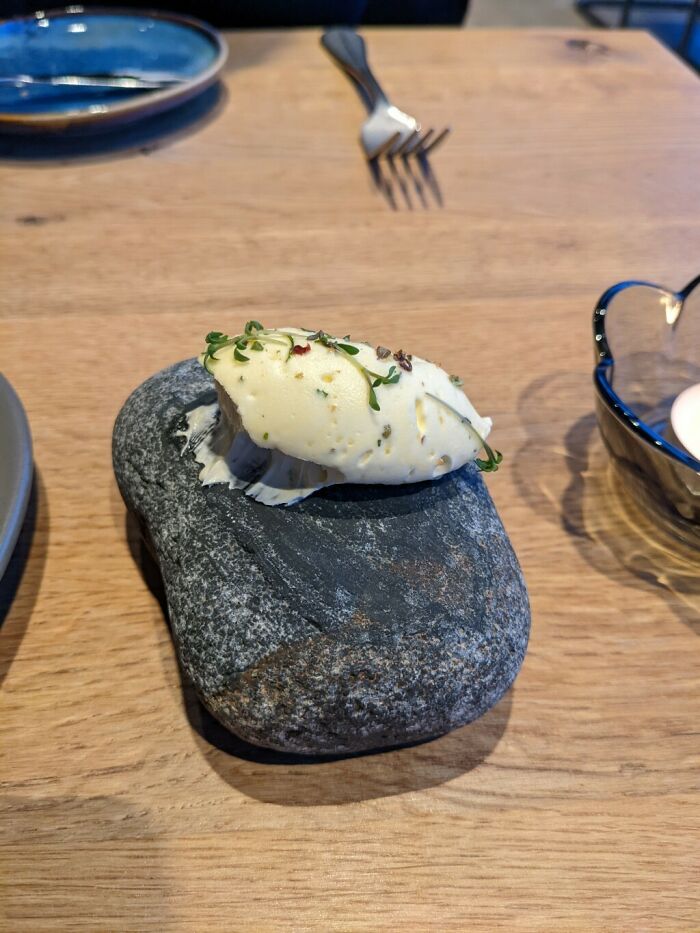 #38 The board isn't even big enough to keep food from touching the table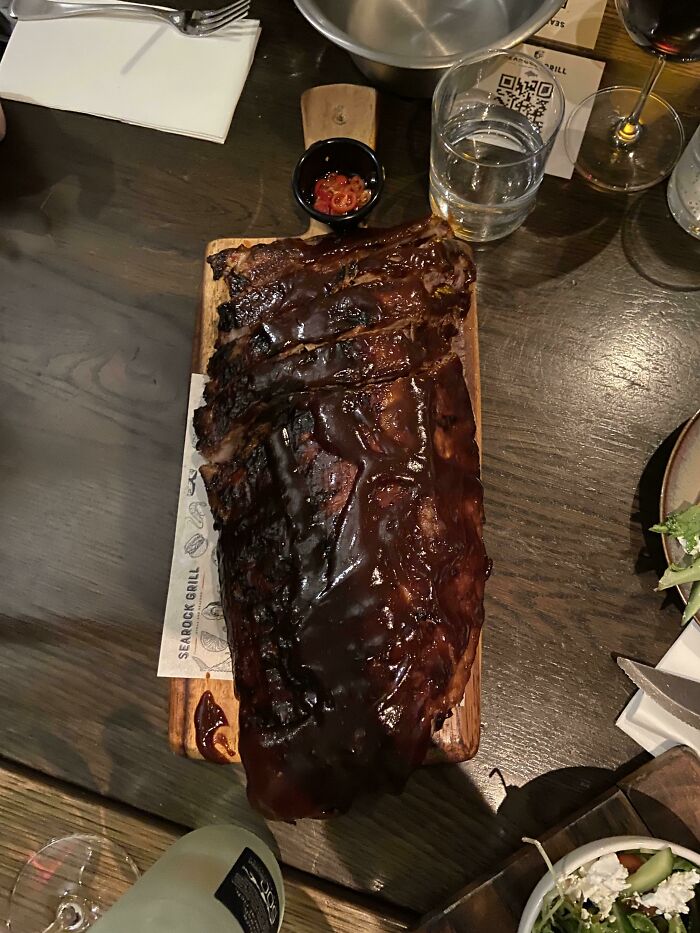 #39 Present your sandwich on rocks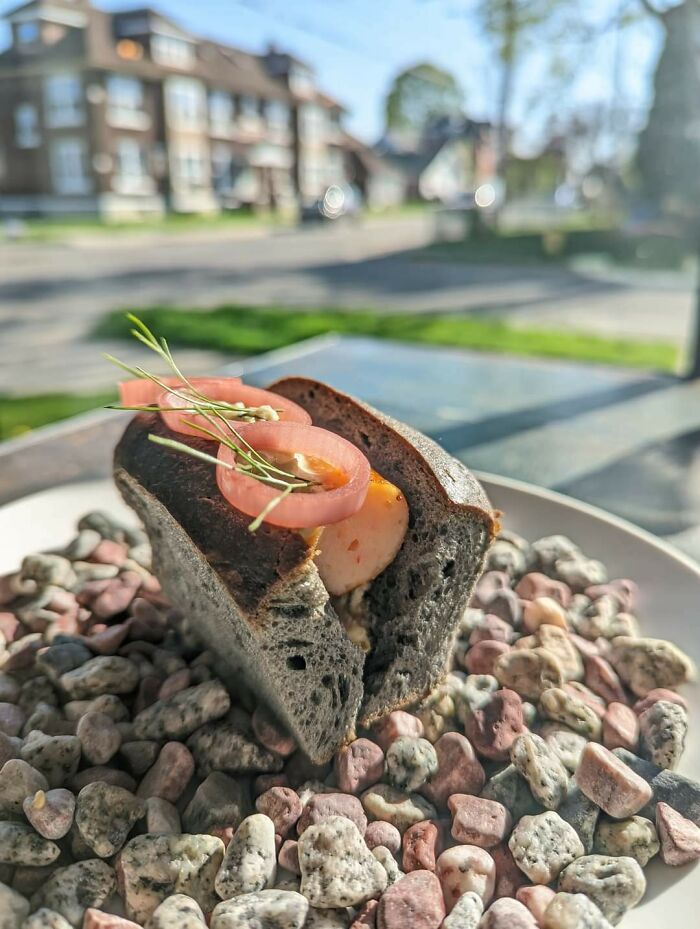 #40 Hummm… Good fries that are dripping everywhere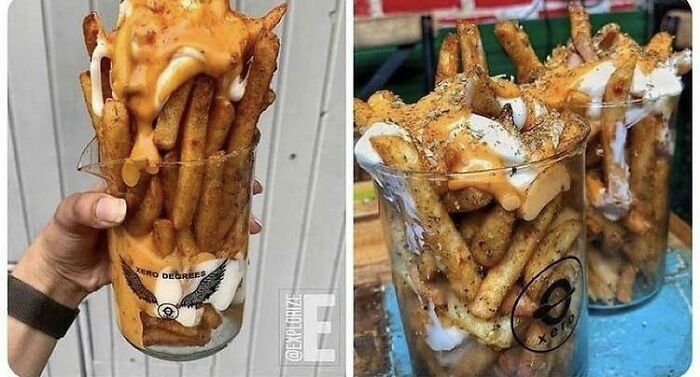 #41 A poutine served in a dog bowl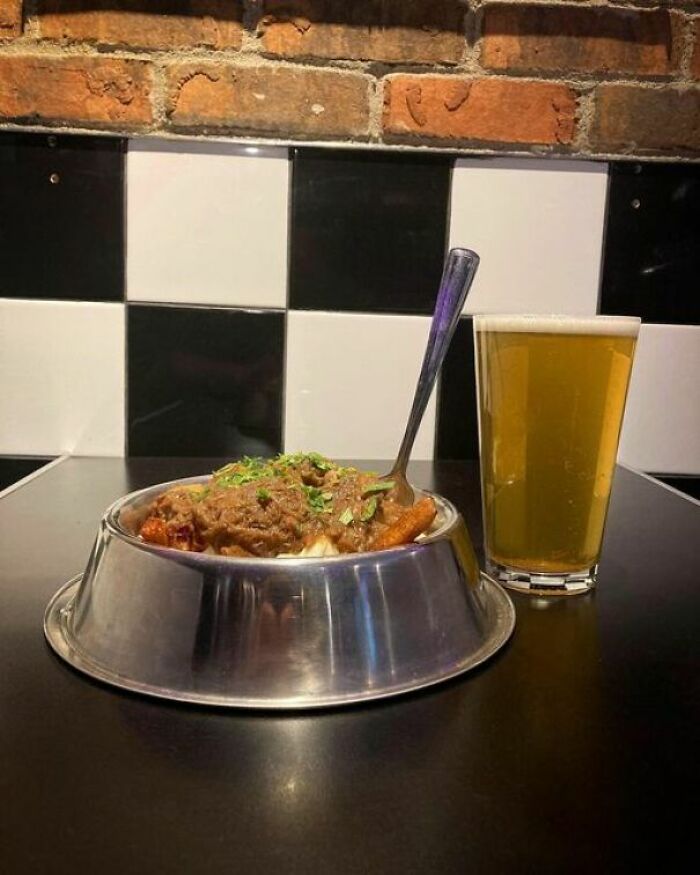 #42 save money using plate halves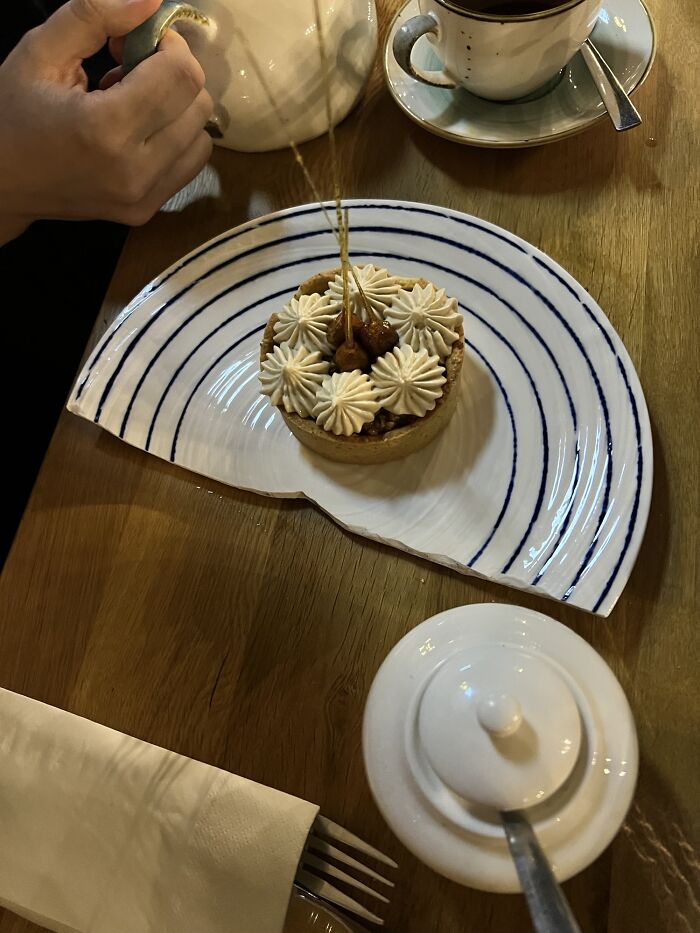 #43 Pasta served on a BOTTLE levitating on a chain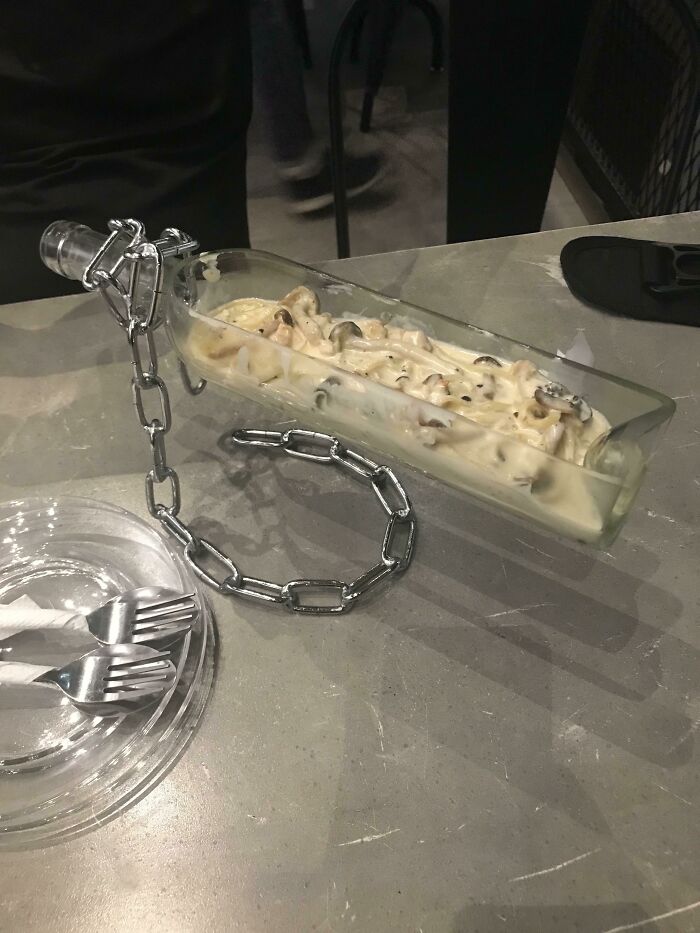 #44 Use anything you can get your hands on as support…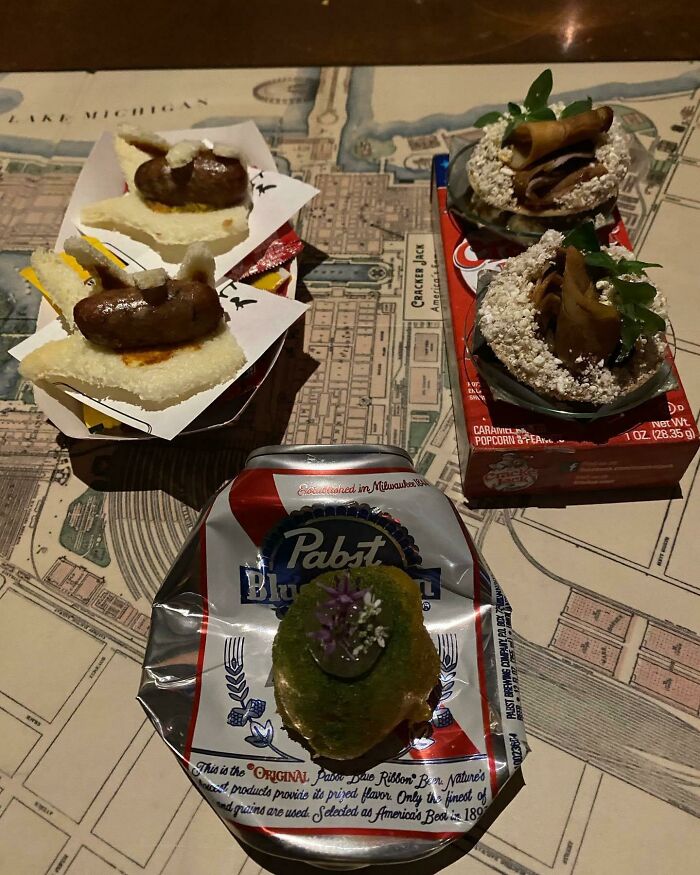 #45 Lemonade served in a bag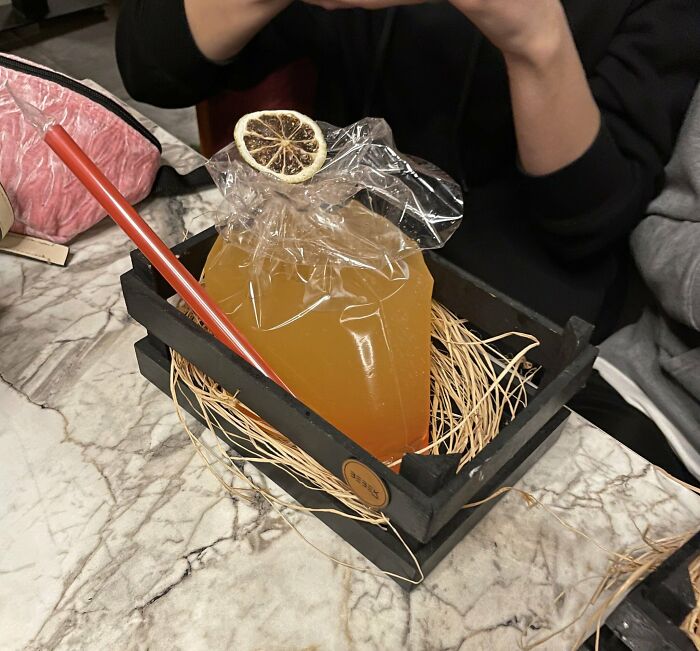 If this article failed to whet your appetite, also take a look at its part 2 who promises you equally crappy dishes.